Rihanna Wears A Sexy Red Lace-Up Swimsuit To Promote Barbados Tourism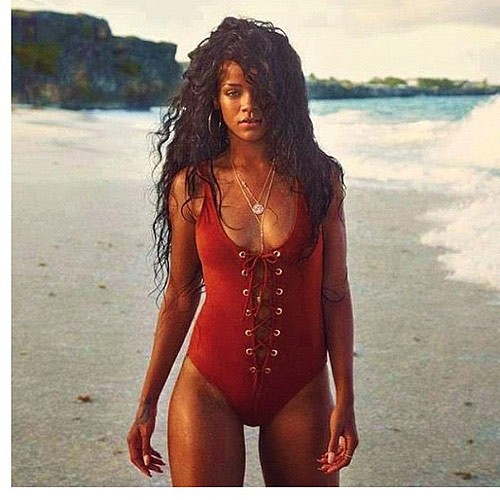 Rihanna is the face of a new ad campaign for her native Barbados. The singer, who came to America at the age of 16 to pursue a music career, posted a pair of images to her Instagram page earlier this week wearing a red one-piece swimsuit from her shoot for the ad.

Rihanna became the island nation's tourism ambassador in 2011, when she landed a three-year deal to become the spokesperson for her homeland.

When the deal was announced, a spokesman for the country's tourism industry calle her a "great source of national pride".

"Barbados is a place like no other and one of the reasons for this is the spirit and national pride of our people," Rihanna said at the time. "I want each and every visitor to this beautiful island to experience what makes this destination different from all others and that is the spirit and warmth of my fellow Barbadians."

The tiny island, just 166 square miles, is surrounded by the Atlantic Ocean and sits about 100 miles east of St. Vincent and the Grenadines.

Settled in 1625, the dense jungle island features all white sand beaches and the daily temperature ranges from 70°-88°F year round.