Rihanna Wears A Sexy Bustier & Silk Robe Without Pants At The MTV Movie Awards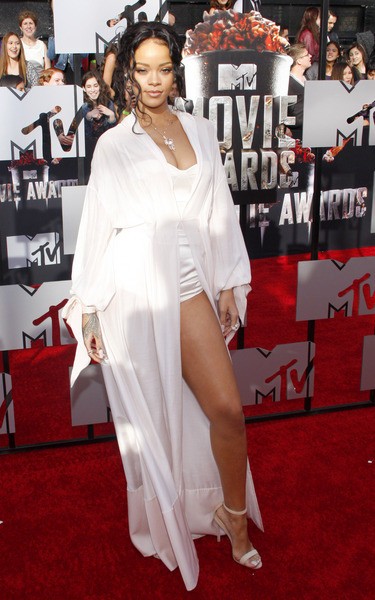 Rihanna made a statement at the MTV Movie Awards on Sunday night by showing up on the red carpet in lingerie. The singer wore a white bustier and a silk robe with strappy white heels.
Later in the evening the pop star performed her hit "The Monster" with Eminem. The pair will be embarking on a tour together this summer.
Rihanna is currently dating rapper Drake and the two appear to be getting serious about one another. The pair are reportedly thinking about moving in together, and Rihanna is considering getting Drake's name tattooed on her body.
Check out more photos of Rihanna from the MTV Movie Awards...