Rihanna Was 'Worried And Concerned' About Chris Brown After He Beat Her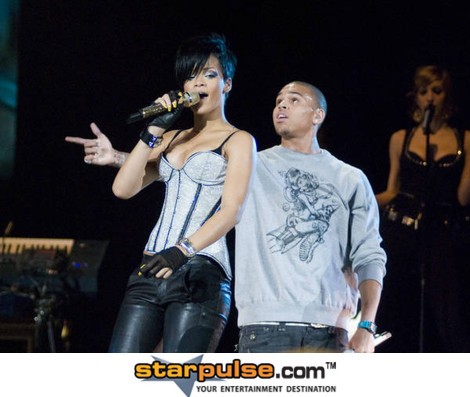 Rihanna has revealed she had huge concerns for Chris Brown as the world appeared to turn on him following the former couple's fight which left her black and blue - because it was clear he needed help, not criticism.

The "Kiss Kiss" singer was charged with and later pleaded guilty to assault following the February, 2009 attack on his then-girlfriend, and he was handed a hard labor sentence and ordered to stay away from his ex.

The couple has since reconciled as friends in the studio and now Rihanna has opened up about her mixed feelings immediately following the drama in a candid new interview with Oprah Winfrey.

Fighting back tears during the pre-taped chat, which will air on Oprah's Next Chapter on Sunday, the "Umbrella" singer says, "I felt like, 'The only person they hate right now is him.' It was a weird, confusing space to be in, because, as angry as I was - as angry and hurt and betrayed, I just felt like he made that mistake because he needed help.

"And who's going to help him? Nobody's going to say he needs help, everybody's going to say he's a monster, without looking at the source. And I was more concerned about him."