Rihanna Trades Her Bright Red Hair For A More Natural Look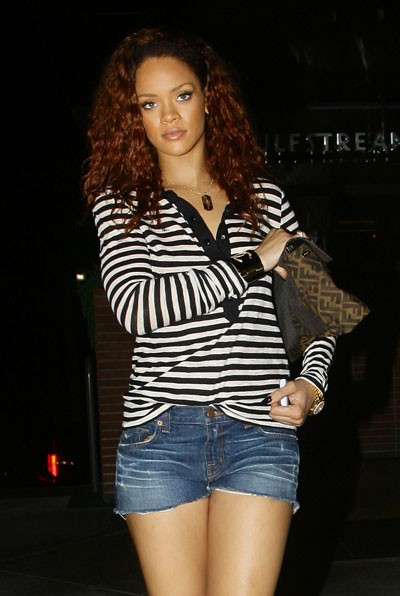 We spotted Rihanna shopping for a new handbag at Sax Fifth Avenue in Beverly Hills last night. She has a newly dyed hairstyle that's more low key than her recent look.
For the past few months the pop star has been sporting a neon red hairstyle. What do you think of her more natural look?
The pop star recently signed a deal to model for Emporio Armani's underwear and jeans collection.