Rihanna To Rock 'American Idol' Finale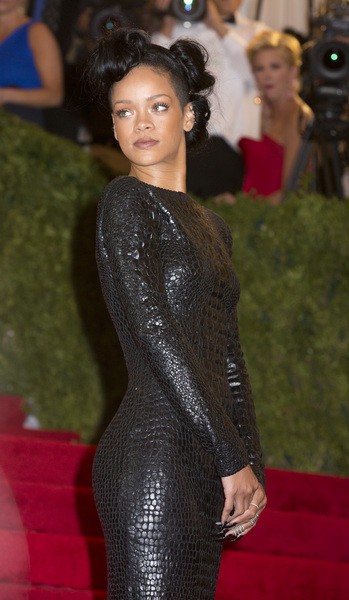 Rihanna will be rocking the stage during the last American Idol show, wherein a talented contestant will be crowned this year's winner.
Judge Jennifer Lopez will be hitting the stage with her newest tune Dance Again on the May 10 results show, along with previous winner David Cook (who will be singing The Last Song I'll Write For You). But it will be superstar Rihanna that works the finale on May 23.
Rihanna recently starred as the musical guest on SNL, paired with Eli Manning, where she sang parts of Birthday Cake with Talk that Talk and Where Have You Been on lavish sets. Who knows what she has in store for American Idol?