Rihanna To Give Her Story, 50 Cent's Album Leaked, Jay-Z Has A New Beef, More

Weekly Music News:
Rihanna will discuss the Chris Brown incident on Good Morning America & 20/20. Since
Chris Brown
gave us a
Larry King
interview full of "wows" and "that's crazy",
Rihanna
is ready to give her take on the incident that took place between she and Chris Brown during the morning hours of February 8th; or is she? The net went bonkers after news of Rihanna's impending appearance on Good Morning America was released. According to a promotional video that was released late last week, the singer will finally open up about what took place between she and Chris the night before the Grammy's. Though the video implies that there will be some juicy tidbits revealed in the interview, various websites who have gotten their paws on the show's transcript say that Rihanna speaks very little about the incident. It has also been revealed that the interview was pre-recorded, so the chances of seeing real reactions to the proposed questions might just be edited out. The interviews will air on Thursday at 7 am and Friday night at 10 pm. If you can't wait that long, Glamour.com has released an interview they conducted with the singer. In the interview, Rihanna speaks about how the incident changed her life describing it as her going to sleep as Rihanna and waking up as Britney Spears due to the onslaught of media attention. As for her leaked bruised and battered photo, Rihanna said, "It was humiliating; that is not a photo you would show to anybody. I felt completely taken advantage of. I felt like people were making it into a fun topic on the Internet, and it's my life. I was disappointed, especially when I found out the photo was [supposedly leaked by] two women." Rihanna's new album Rated R is set to hit stores November 23.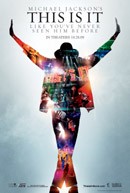 Michael Jackson's This Is It is really it
Elvis may just have a little competition when it comes to posthumous success.
Michael Jackson's This Is It
opened in theaters last Wednesday and in its opening night it grossed $2.1 million and in five days has grossed $101 million worldwide. The movie is compiled of behind-the-scenes footage of the preparation for Michael's 50-dat gig at London's O2 Arena. Everything from indoor fireworks to a 3D spider appeared as a part of the show, giving fans a taste of what was to come had Michael got a chance to perform. The film brings on a wave of emotions but most importantly shows Michael in a totally different light. His soft-spoken voice was nowhere to be found in the film, it was replaced with a stern professional attitude with Michael showing who the boss is when it comes to his concerts. If you haven't gotten the chance to see the film make sure you do. Though the film will be heading to DVD soon, nothing beats sitting in a theater listening to "Smooth Criminal" amplified.
50 Cent's Before I Self Destruct leaks online
Hip-Hop albums are known to be leaked weeks before their release dates but the leaking of an album a month before its intended release is much worst. 50 Cent's sixth studio album
Before I Self Destruct
has been the ongoing victim of push backs that date back to 2008, so naturally fans have been anticipating the release of the album. Someone was clearly asleep at the wheel as his entire album has leaked on the internet. From what was heard, 50 Cent holds true to his promise to bring back the hardcore gritty side of Hip-Hop with featured appearances from
Eminem
and R&B crooner
Ne-Yo
. The scheduled release date for Before I Self Destruct is set for November 23.
Jay-Z has another beef
Another day another beef - in Hip-Hop that is. The genre of Hip-Hop and beef go together like a wedding and a bride; so it should come as no surprise to see the person popularizing the genre at the forefront of yet another beef. But this is not just any random rapper that is interested in taking on Jay-Z, it's a person he once called friend. Philadelphia rapper
Beanie Sigel
left the net buzzing after he released his song "What You Talkin' Bout' About (Average Cat)" taking the time out to address his severed friendship with Jay-Z. The song shows Beanie explaining how Jay-Z turned his back on him when he needed him the most. Beanie Sigel was the longtime friend of Jay-Z and label mate on the music mogul's label Roc-A-Fella Records. Though Beanie Sigel says that Jay-Z left him out to dry once he started to get the taste of success, Jay-Z insists that he did everything he could to help Beanie build a successful career. Even though Beanie had a record deal, his own label, and clothing line his albums failed to go Platinum. Jay-Z feels it is time for Beanie to take responsibility for the outcome of his career where as Beanie just wants to speak with Jay-Z. As exhausting as it is, hopefully the two former friends can work out their problems; it's hard enough for Hip-Hop artists to release albums without them leaking, adding another notch to the beef scale is just too much to bear.
Video Premiere: Britney Spears- 3
Here is the new video from Britney Spears for her new song "3."
Video Premiere: 50 Cent ft. Ne-Yo "Baby by Me"
Here is the new video from 50 Cent for his song "Baby by Me" that features Ne-Yo.
Story by
Samantha Greaves
Starpulse contributing writer