Rihanna Tells Oprah She Still Loves Chris Brown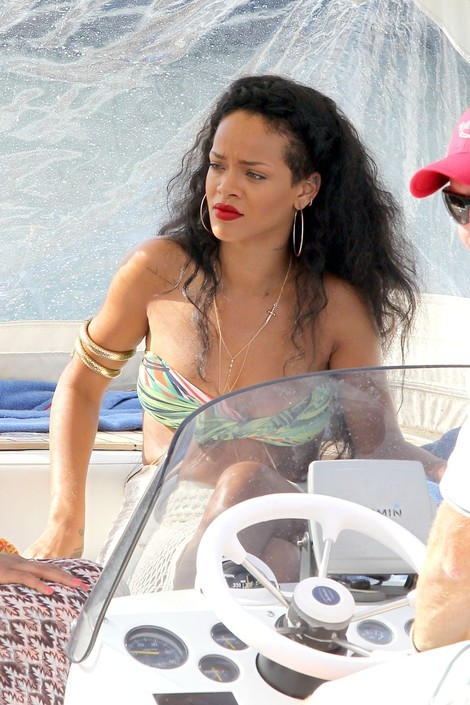 Rihanna has opened up to Oprah Winfrey about her ex-boyfriend Chris Brown, calling him the love of her life.
The couple split in 2009 after Brown beat up the Barbadian beauty following the Grammy Awards. He was charged with assault, placed on probation and ordered to stay away from Rihanna. Once the restraining order was lifted, the two colloborated on two songs and struck up a friendship. The pair has also hung out together in Saint Tropez, France.
Brown, who is currently dating model Karrueche Tran, is fighting a $15 million lawsuit over a June nightclut brawl with rapper Drake, which reportedly stemmed from the hip hop stars' relationship with Rihanna.
During an interview on "Oprah's Next Chapter," which aired on Sunday, Rihanna confessed, "He's in a relationship of his own, I'm single, but we have maintained a very close friendship ever since the restraining order was dropped. We just worked on it, little by little, and it has not been easy... We built a trust again and that's it. We love each other and we probably always will and that's not anything we're gonna try to change."
She added, "It's awkward because I still love him. My stomach drops and I have to maintain this poker face and not let it get to the outer part of me... I think he was the love of my life."