Rihanna Takes Pictures With Kids While Wearing Obscene Necklace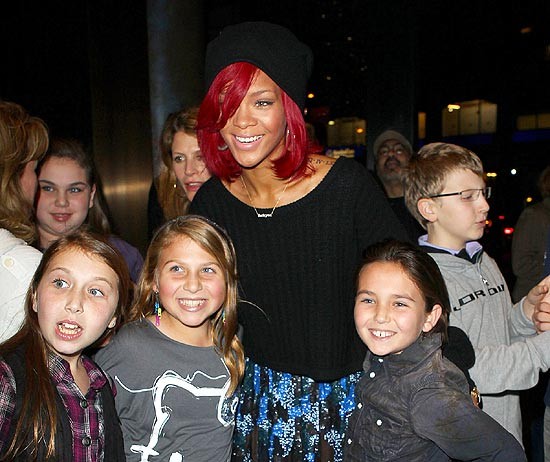 Rihanna stopped outside her hotel in New York City Saturday night to snap a few pictures with some kids on her way to dinner a Da Silvano's restaurant. The "What's My Name?" singer wore a sexy semi-see-through black & blue skirt with blue suede shoes and a black top.

Unfortunately, Rihanna's choice of jewelry wasn't very role model-like, as her gold necklace was adorned with the 'f' word on it (you can see it in the pictures below if you look close enough). It was kind of a tasteless move for such a classy gal if you ask us.

Speaking of "What's My Name?" - Rihanna has toppled Ke$ha from the top of the Billboard Hot 100 pop charts with the new single."

The R&B star's collaboration with rap sensation Drake has rocketed up the charts from 60 to number one, dethroning Ke$ha's "We R Who We R," which falls to five.

Far East Movement's "Like A G6" sits at two, while Bruno Mars holds steady at three with "Just The Way You Are" and a second Rihanna track, "Only Girl (In The World)," completes the new countdown in fourth place.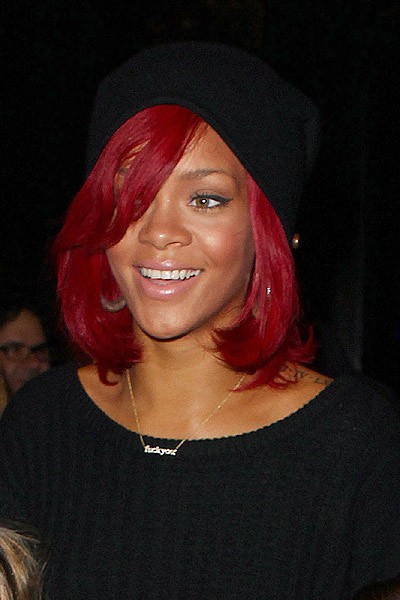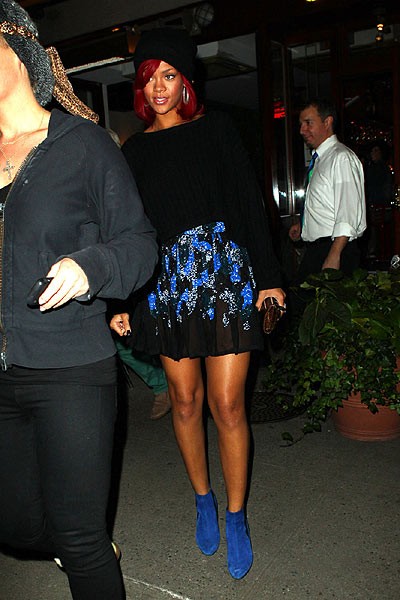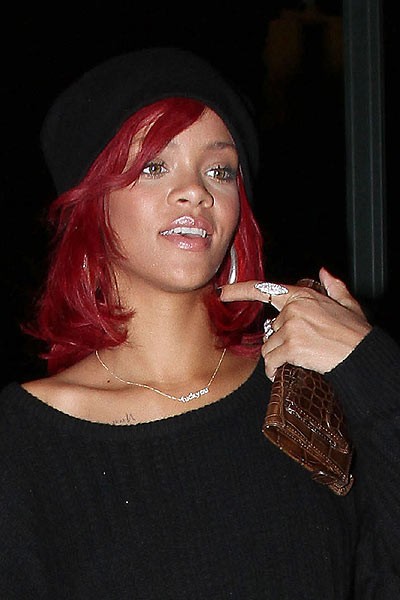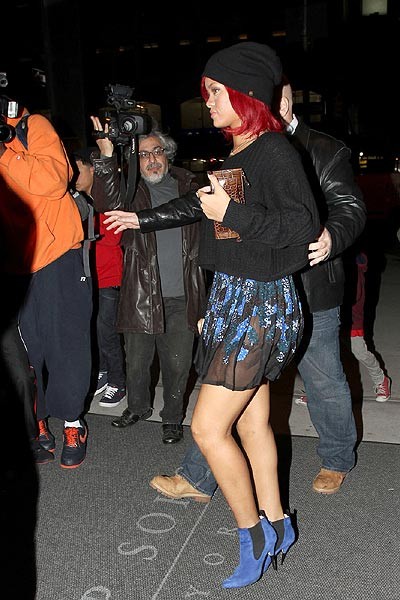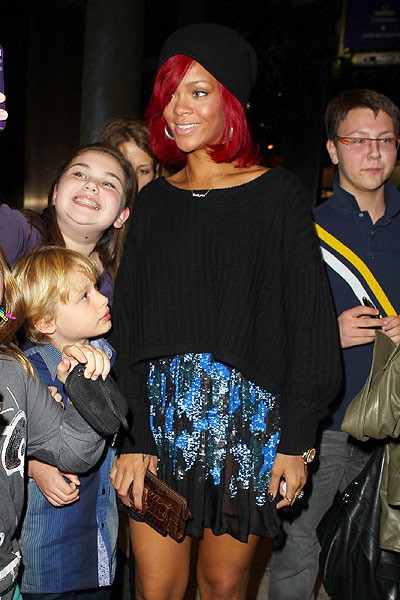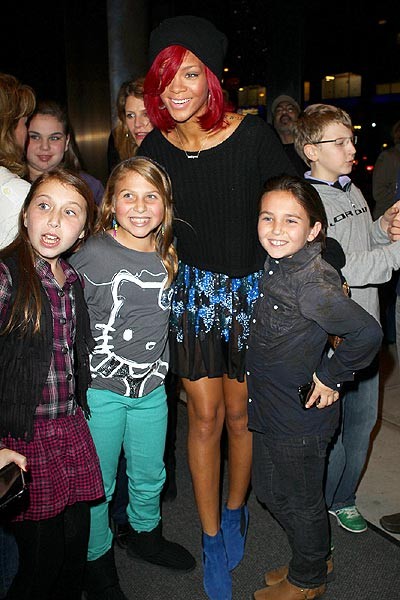 Click for more great Rihanna pictures: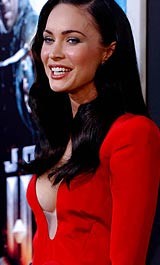 CHECK THESE OUT!
Ke$ha's 9th grade yearbook picture is nauseating. (Buzzfeed)
Taylor Momsen was cuter when she was three. (PopEater)
Looking to get that hot guy's attention? Wear red. (Lemondrop)
21 Awesome Tattoos of 80s TV Stars (Maxim)
HEADLINE (Lemondrop)
And we thought looking at Snooki was a valid form of birth control... (PopEater)


Links from all over the web, right here on Starpulse!