Rihanna Sunbathes In Greece & Posts Sexy Bikini Photos Online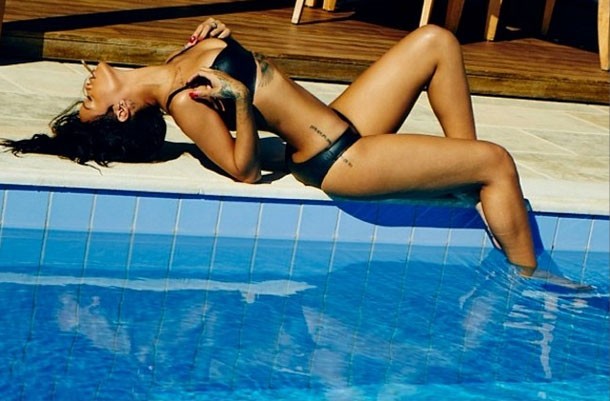 Rihanna showed off her sexy body in new bikini photos via her Instagram page this week, including one in which she drapes herself over a railing with her backside in the air. Perhaps she was twerking upside down?

The pop star has been traveling the globe during her "Diamonds" world tour and took a brief break with a sunbathing session in Greece on Wednesday.

She posed for several photos wearing a tiny black bikini. In one shot, she sits in front of the water with a pink rose hanging out of her mouth. She is also photographed chilling out in various poses next to a swimming pool.
Check out more of her salacious shots...