Rihanna Sues British Retailer Topshop For Putting Her Face On T-Shirts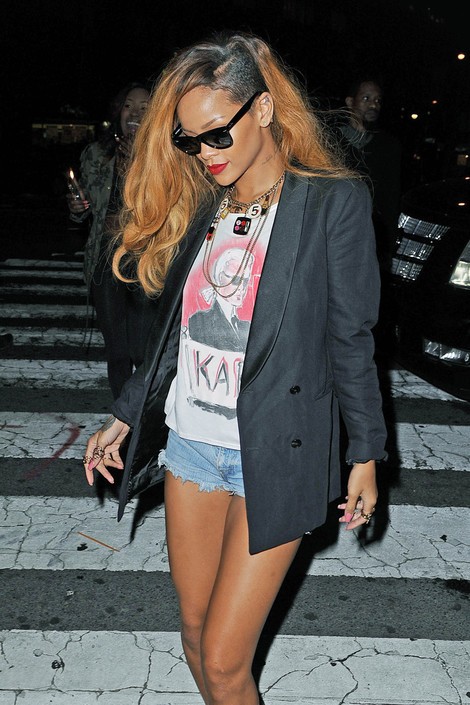 Rihanna is suing famous British retailer Topshop for allegedly selling T-shirts featuring her image without asking permission. The pop star claims the fashion giant wasn't granted the rights to use her image on their clothing.
Rihanna is taking legal action after failing to reach an agreement out of court. She is seeking $5 million in damages.
A source told the New York Post, "(Topshop's owners) buy the pictures from a photographer, but they do not pay the artist licensing fees. Unfortunately, U.K. law does not protect the artist... (Rihanna) has spent almost $1 million in litigation at this point. She says it's the principle, and wants to make a statement about it."
An insider at Topshop explained: "This issue is related to a T-shirt provided to Topshop by a third-party supplier. We are aware it is the subject of litigation. (There are) public documents (but) the amount of damages sought has not been articulated anywhere in the claimant's document."
Meanwhile, the singer is behind the upcoming fashion show "Styled to Rock," which will feature budding designers fighting to win the grand prize of dressing some of the top celebrities in entertainment.
She also recently released her own clothing line.