Rihanna Straddles, Kisses Chris Brown In Instagram Photo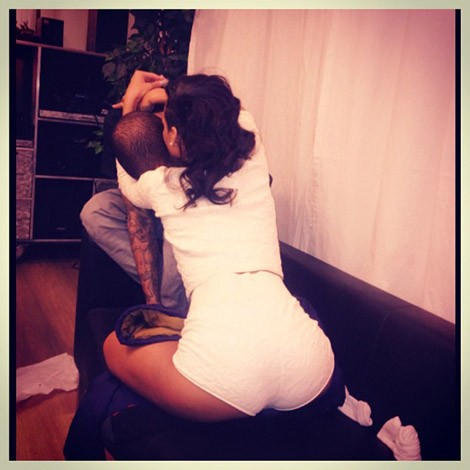 More than friends? That's what people are thinking after Rihanna posted a photo of herself straddling Chris Brown's lap and kissing the top of his head. 
Rihanna posted the photo last night, presumably after a concert. She posted, "@f*ckyopictures i dont wanna leave!!! Killed it tonight baby!!!" That would be Chris Brown's Instagram handle referenced.
Ever since Brown broke it off with Karrueche Tran, citing his friendship with Rihanna, it's been assumed the two were dating on the down-low - despite all the criticism they have both recieved: Brown, for attacking Rihanna; and Rihanna for going back to him.