Rihanna Steps Out In A Long, Red Wig Prior To Tomorrow's Release Of 'Loud'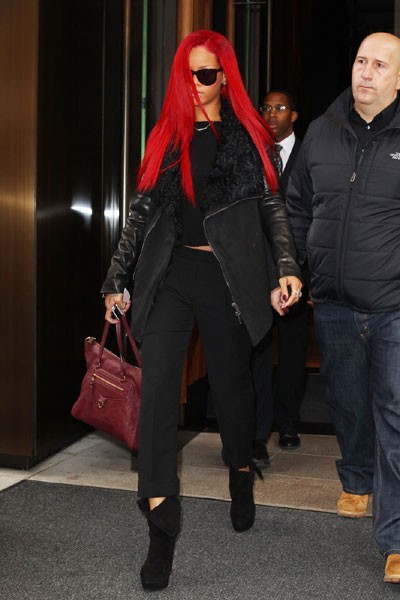 We spotted Rihanna wearing a long red wig stepping out of her New York hotel today. The singer was on her way to a meeting in Midtown.
Rihanna's new CD, "Loud," is being released on Nov. 16. It's been described by insiders as a return to the uptempo dance grooves of her earlier records.
"Loud," her fifth studio album, is a significant change of pace from 2009's platinum "Rated R." While much of "Rated R" was a cathartic and dark, "Loud" is relatively lighthearted and geared for dancefloors. It's led by the sleek, euphoric, and up-front & "Only Girl (In the World)," produced by StarGate.
The album also features collaborations with Timbaland, Taio Cruz, Alex da Kid, Drake, Sean Garrett, and Ne-Yo.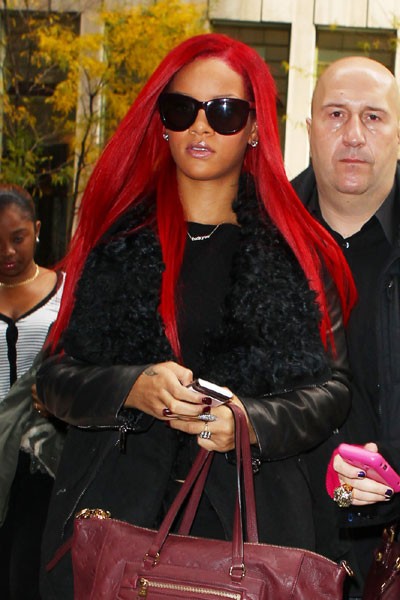 Click for more great Rihanna pictures: