Rihanna Snuggles Up With Chris Brown At Grammys - Wears Engagement Ring?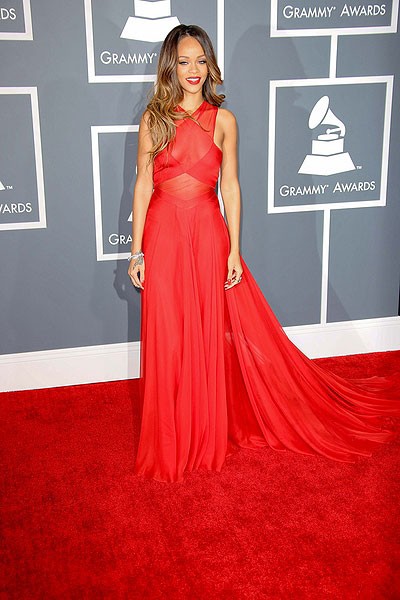 Rihanna was snapped enjoying the Grammys from the front row with the man that savagely beat her before the 2009 iteration. What about that diamond ring she was flashing, though?
Rihanna and Chris Brown had prime seating next to one another last night, right where photographers could snap pictures. It's a growing trend in their relationship; after the two reconciled they became more and more public via social media.
The big highlight, however, was the dazzling diamond ring Rihanna wore on stage when she performed Stay. Rumorfix reports the singer wore over $2 million in jewelry, including several rings. However, only one remained on her left hand when she sang for the national audience.
The sparkling band has created a number of questions and rumors, including the juicy idea that the ring was from Chris Brown as some sort of promise ring - we're not going to go as far as to claim the couple are engaged.
Watch the video below and let us know what you think of Rihanna's ring!