Rihanna Slams Chris Brown After He Reportedly Uses Her Photo For Single Cover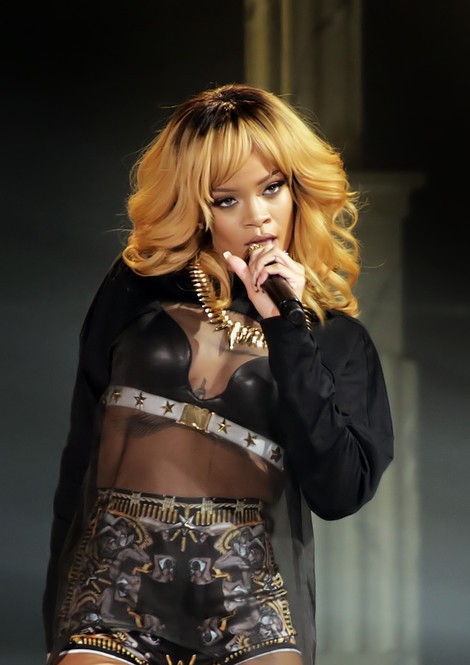 Rihanna has appeared to slam Chris Brown in an Instagram message, a day after it was reported he used a photo of them together for the cover art of his latest single.
MediaTakeOut alleges Chris Brown doctored a photo of Rihanna and himself by drawing an "X" in red over their faces and intends to use it for the cover of his new single, Somebody Else Remix. Hollywoodlife has a source claiming that the story is false. The song contains lyrics like, "Yeah you treat me bad / Made me feel like you was my everything / Made me feel you was worth something yeah / You had me feeling like you really cared / Told me you would always be there / But you're not here and that's not fair."
Either way, Rihanna has apparently fired a shot at Chris Brown on Instagram. She posted a graphic with the words, "I hate when ex's say… 'I'm here if you need me.' Where the f--- were you when we were together and I needed you?" She tweeted a simple, "Just posted a photo" to go along with the message. 
Considering Chris Brown is Rihanna's only notable ex in quite some time, we're having trouble thinking of anyone else she's referring to.