Rihanna Shows Off Her New Hairdo And A Little More In A See-Through Sweater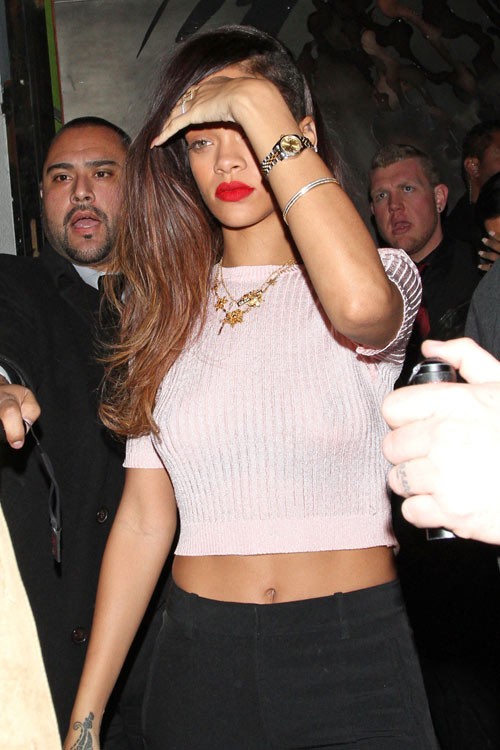 Rihanna left little to the imagination Thursday as she left the Roxbury in Hollywood, showing off her new brown hair extensions and a little bit more.

The "Diamonds" singer wore a see-through sweater that made it very easy to make out her Isis tattoo, which she had done in tribute to her late grandmother, Dolly, among a couple of other 'things'.

The singer recently started seeing ex-boyfriend Chris Brown again, but it appears that Brown is having trouble deciding between Rihanna and his ex, Karrueche Tran.

Brown has been spotted with Tran on a few occasions recently, including driving around L.A. in her Porsche earlier this week.

But Rihanna posted a popular Jose N. Harris quote to her Instagram this week, leading many to believe she's had enough and is officially moving on.

"There comes a time in life, when you walk away from all the drama and people who create it. Surround yourself with people who make you laugh, forget the bad, and focus on the good. Love the people who treat you right. Pray for the ones who don't. Life is too short to be anything but happy. Falling down is part of life, getting back up is living," the passage reads.

The singer is nominated for a Razzie award this year for her performance (or lack of one) in the movie Battleship.