Rihanna Shows Off Her Long Legs In A Bright, High-Waisted Bikini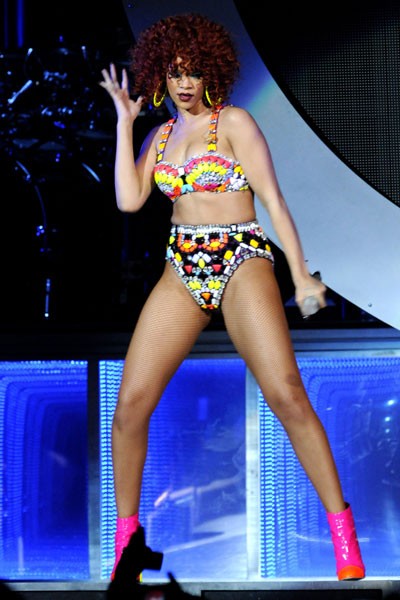 Last weekend Rihanna launched her "Loud" tour, and we finally got a peek at her colorful stage outfits in Toronto, Canada.  What do you think of her day-glo bikini?
The pop star courted controversy recently for her "Man Down" video, which features Rihanna shooting a rapist.
Rihanna, who was famously assaulted in 2009 by her then-boyfriend Chris Brown, came under fire from members of the Parents Television Council for setting a bad example with video.  Bosses at BET aired it anyway.