Rihanna Shows Her Love Of Cannabis In A See-Through Mesh Shirt In Germany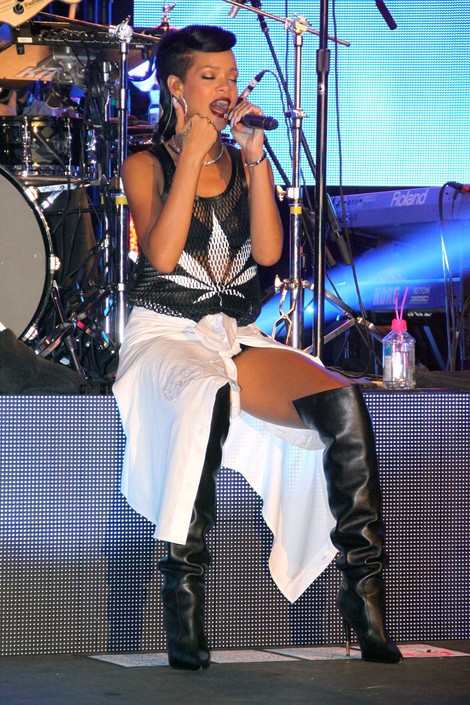 Rihanna performed at the E-Werk in Berlin, Germany, over the weekend as part of her "777" tour. The singer wore a see-through mesh shirt with a giant white pot leaf on it.
Rihanna paired the look with thigh-high black leather boots and a white blouse, which barely concealed her black bra and black booty shorts underneath.
Over the summer more than 152,000 Germans supported making cannabis a legal drug, according to Reuters. Earlier this month, voters in Colorado and Washington voted to legalize recreational use of the drug.
In September, Rihanna's ex-boyfriend was being investigated for having marijuana in his system while he was on probation. Rihanna allegedly offered to defend him in court to help him out of the sticky situation. Despite being spotted together on numerous occasions and collaborating on music, the pair has denied they are dating again.
See more photos of Rihanna in Germany...