Rihanna Shines Bright On New Single 'Diamonds'; Seventh Album Rumored For November Release (Listen)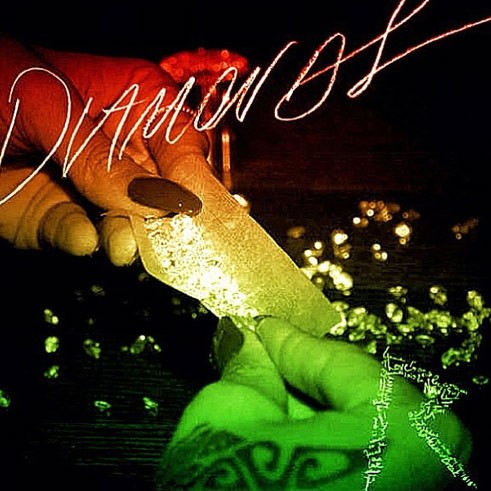 The first single from Rihanna's upcoming seventh studio album, "Diamonds," debuted on radio stations across the US on Wednesday (listen below). The as-yet-untitled CD is rumored for a November release, according to MTV.com; which reported that the French affiliate of Ri-Ri's label, Def Jam Records, let slip in a tweet that a November date is imminent.
The slip-up was quickly deleted from the label's twitter page and replaced with a message promising a big announcement, which came Thursday and touted the new single.
"I just wanna send blessings to everyone who was a part of making this day a special one for me! I won't ever forget this day, so thanks to u," Rihanna tweeted Wednesday after the single hit the airwaves.

As for that November release, the singer's last three albums -- "Rated R," "Loud," and "Talk That Talk" -- all had November release dates; each one coming in each of the last three consecutive years. She also just rolled out a brand new website, Rihanna7.com, which is being used to promote the new single and upcoming disc.

No official word has been made on the release date for "#R7" (as her website puts it); but the Bajan singer did recently announce the "Diamonds World Tour," which will kick off in March 2013 and go until (at least) May 8th.
Click here for the full list of tour dates.