Rihanna Shares More Bikini Photos With Her Fans And Shows Off Her New AK-47 Grill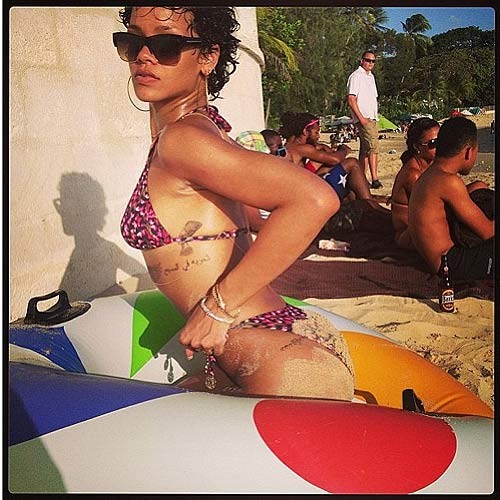 Rihanna has been flaunting her body lately, sharing lots of new photos of herself while wearing bikinis at the beach following shots of her almost there outfit at her homeland Barbados' Crop Over Festival.

She simply wrote "#wednesdayz" in her black bikini top and snakeskin bottoms when she shared the sexy shot on hump day this week; and she also showed off her new grill, styled in the shape of an AK-47. "she + AK," she captioned the photo.

The singer recently won a lawsuit against British clothing retailer Top Shop for selling t-shirts with her likeness on it.

A judge ruled in her favor because customers buying the shirt could have mistaken her for endorsing it, which she didn't.

See more pics of Rihanna in her favorite fashion item, the bikini, on the following pages.