Rihanna 'Sad' About Cancelled Shows & Rumors Persist That She's Pregnant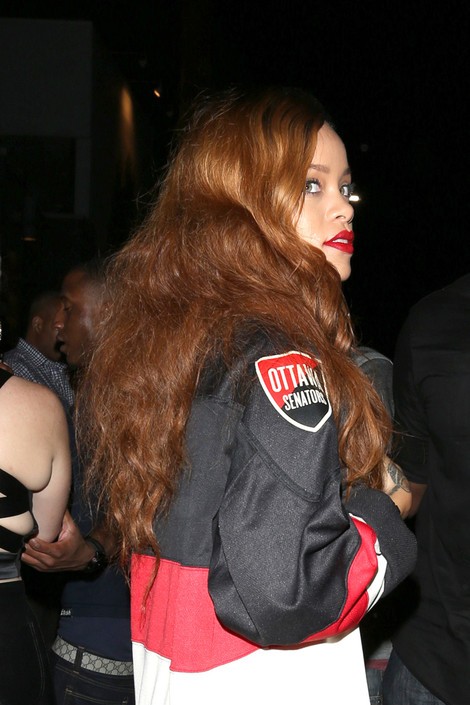 Rihanna was forced to cancel two concerts in Texas earlier this week, and some have speculated that one of the reasons is that the Barbadian beauty may be pregnant.
The singer axed her Houston and Dallas gigs on Monday and Tuesday night due to an "illness," and on Tuesday morning she was spotted exiting a doctor's office in Bevery Hills, Calif.
She explained on Instagram: "I was sick since San Diego! I kept working because I thought two days off after the Vegas show would be enough time to recover and I f**ked up, those were two days off from hell and today is not different. I'm sad and disappointed about it! I had all kinds of plans!"
Her next concert is scheduled for Tampa, Florida, on Friday.
Meanwhile, websites including TMZ.com have speculated that she could be in the early stages of pregnancy. But according to Gossip Cop, a source close to the singer told them exclusively that she is "absolutely not" expecting.
Rihanna is currently involved with singer Chris Brown.