Rihanna Rocks A Hot Pink Bikini On Vacation In Italy!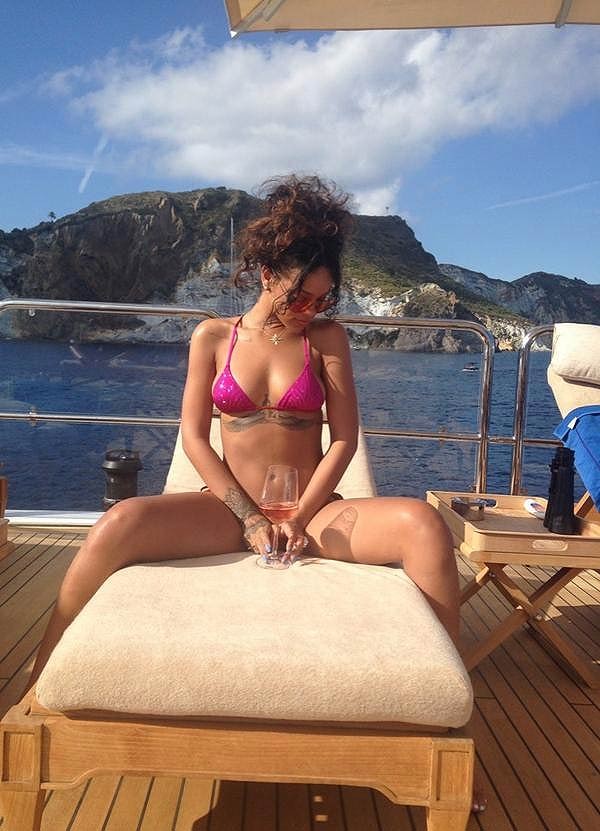 Rihanna shared a few sexy snaps of herself in a bikini on Twitter this week, flaunting her curves in a bright pink two-piece.

The sexy singer added a shot in a yellow and orange sports bikini, followed by a shot in a crocheted dress that has summer written all over it.

The singer is currently vacationing on the Mediterranean Sea following her "Monster Tour" with Eminem, which wrapped up its six-show run in Detroit, Michigan's Comerica Park on August 23.

Rihanna has been staying on a luxury yacht in Ponza, Italy, where she's enjoying her down time.