Rihanna Responds To Katy Perry's Comments, Re-Signs With Roc Nation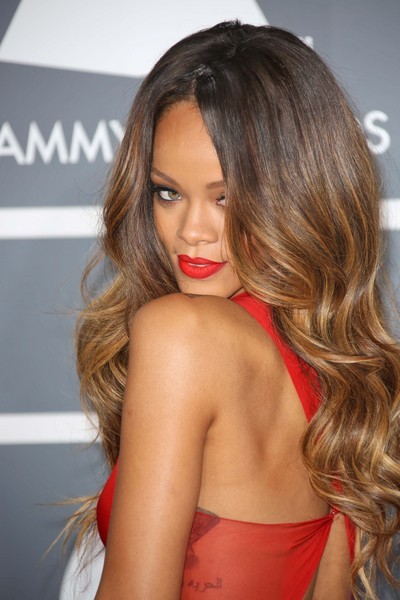 Rihanna has addressed the comments that Katy Perry made stating that RiRi has a "detrimental" entourage and that she's tired of saving celebrities.
Katy Perry hinted at Rihanna's entourage when she told Elle UK, "I know a lot of people out there with the most detrimental entourages—they are the root of their demise. It's really unfortunate but you can't save these people. My days of celebrity saving are over."
A source told Hollywood Life, "Rihanna doesn't need to be saved by anyone. The man upstairs is to whom she owes everything. That's who brought her here and that's who she's leaving with."
Friends of the singer also told the HL that Rihanna is used to people making judgments about her life and that she "adores" Katy and isn't harboring any bad feelings towards her at all.
"Everybody has an opinion about something. Rihanna knows how to cut ties and cut them so sharp that your teeth bleed!" Another source continued. "She knows how to get rid of toxic people in her life. She's not a baby and has everything she could ever want or need in life. She's happy and thankful."
In more Rihanna news, after being signed to Roc Nation for three years, she has resigned her contract with the label. According to Hits Daily Double, Rihanna's new contract will reflect the capital she's generated for the label as she continues her relationship with Universal's Island Def Jam — whom she signed with back in '04.
The HDD also reported that no specific details on the contract have been revealed, however unconfirmed reports have hinted at a reevaluation of the 360 degree deal that she allegedly signed — where she will see a percentage of all of her earnings acquired by the label.
Do you think Rihanna should have resigned the contract with Roc Nation?