Rihanna Refuses To Stop Sexting Racy Photos

Defiant Rihanna is refusing to stop posing for saucy cell phone pictures just because a handful have leaked online - she likes titillating boyfriends with candid topless shots.

Although she's not sexting anyone after splitting from baseball star Matt Kemp, Rihanna insists future lovers should be prepared for a series of hotel bedroom shots to pop up on their phones.

Shots of the "Umbrella" singer topless that were intended for ex-boyfriend Chris Brown sparked a fuss when they hit the web years ago and there have been a couple of close encounters since - but Rihanna is not about to give up sexting.

In a candid new interview with Rolling Stone magazine, she says, "When you're not with the person you want to be intimate with, a picture is the next best thing.

"Skype is safer, but a picture lasts a long time. When you're alone, and those horny moments come up, pictures can be very handy."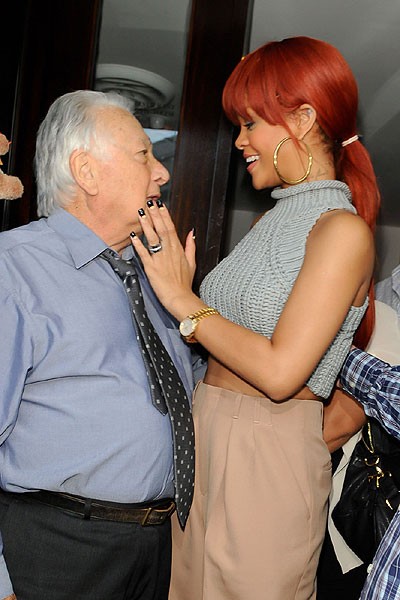 Click for more great Rihanna pictures: