Rihanna Posts Racy Stripper Photo On Twitter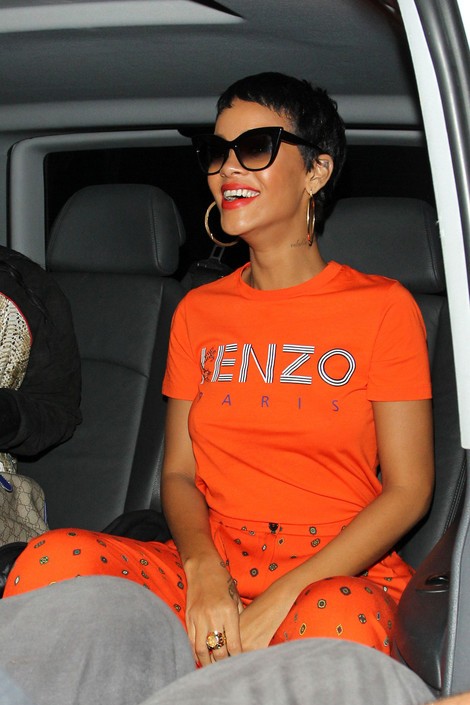 Never one to care what people think, Rihanna posted a steamy photo on Twitter from a night out at a stripclup.
The singer posed for a photo in which a naked lapdancer bent over backwards between the pop star's bare thighs. The dancer covered her breast with her hands and was covered with dollar bills.
Rihanna tweeted, "Bands ah make her dance," referencing the lyrics of rapper Juicy J's song "Bands Will Make Her Dance."
The singer also posted pics of her and a friend throwing money at strippers in the unnamed club.
Check out page two for the image (NSFW)...