Rihanna Posts Naked Photos Following Mosque Controversy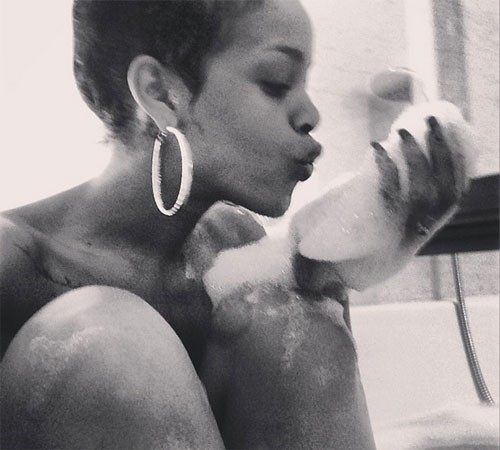 Rihanna is notorious for sharing sexy selfies, and on Monday she uploaded naked photos of herself in her bathtub. The Barbadian beauty posted the images on Instagram.
The singer is featured sitting naked in a bathtub, blowing bubbles and covering up her parts with her bare legs.
Rihanna also published some pictures from her clothing line photoshoot. She wrote: "RihannaForRiverIsland Winter 2013 collection!! PRE ORDER available October 31st!!!!"
She posted the snaps, which were taken in Greece, just days after she was ordered to leave the Sheikh Zayed Grand Mosque in Abu Dhabi.
Rihanna participated in a photo shoot outside the building wearing a black jumpsuit and a head scarf. However, officials say she wasn't given permission to do the shoot and asked her to leave.
The pop star is currently in the midst of her "Diamonds" world tour. She performs in Tel Aviv, Israel, tonight.