Rihanna Posts & Deletes Controversial Tweet About Palestine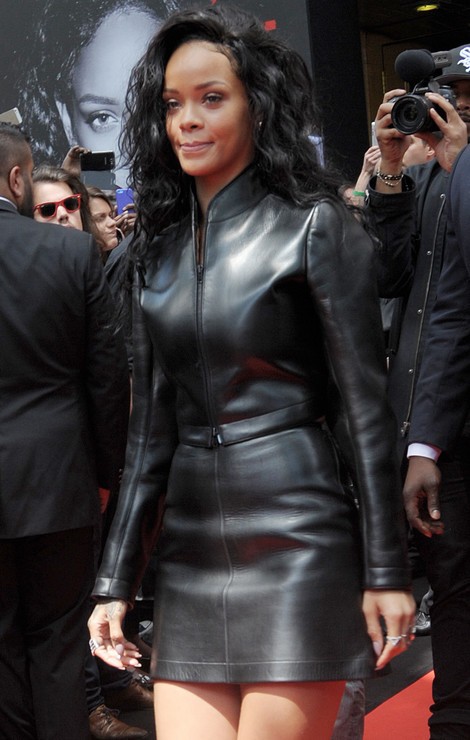 Rihanna is in hot water after posting a "#FreePalestine" message on Twitter and then quickly deleting it.
The tweet was only online for eight minutes on Tuesday, but that was long enough for some of her 37 million followers and the media to pick up on it. NY Mag says the message was retweeted 7,000 times.
A source told TMZ.com: "She deleted it because it was never meant to be tweeted. She didn't even realize it was a tweet until she started hearing from her fans."
 
The pop star was reportedly reading about the Gaza strip conflict online when she clicked a link, and the tweet was accidentally posted.
Following the snafu, she posted an image of a Palestinian and Israeli boy with their arms around each other and the caption: "Let's pray for peace and a swift end to the Israeli-Palestinian conflict! Is there any hope?...."
She's not the first star to comment on Middle Eastern politics.
In 2013, Kim Kardashian posted online: "I want to own up to and explain that earlier today I sent out two tweets about saying prayers for the people in Palestine and Israel and after hearing from my followers, I decided to take down the tweets because I realized that some people were offended and hurt by what I said, and for that I apologize.
"There are countless innocent people involved who didn't choose this, and I pray for all of them and also for a resolution."
Let's pray for peace and a swift end to the Israeli-Palestinian conflict! Is there any hope?.... pic.twitter.com/jHD56KXkcu

— Rihanna (@rihanna) July 15, 2014