Rihanna Pole Dances And Twerks In New Video 'Pour It Up'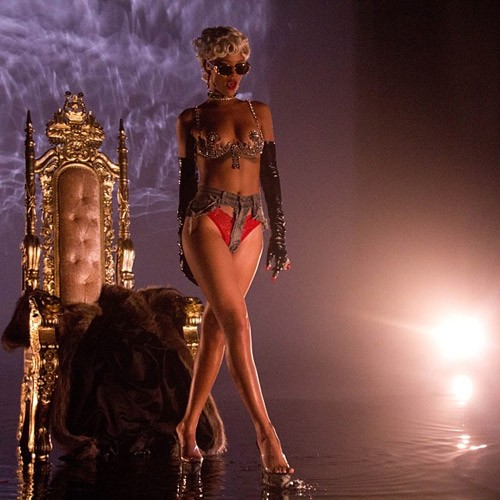 Rihanna is back to showing as much skin as she can without actually revealing anything in her latest video, "Pour It Up".

The singer wears a blonde wig, fishnets and a diamond studded bra that's more of a combination bra and pasties as it barely covers only her nipples and part of the bottom of her breasts.

The new video also features the singer engaging in some pole dancing, which she spent time learning earlier this week from a woman we can only assume is a professional exotic dancer (and with a very nice derriere, we might add).
The video also features RiRi and lots of dancers in thongs, and lots of twerking.

Rihanna posted several photos of her pole dance training to her Instagram page earlier this week, along with several shots of her risque costumes for the promo.
Watch the borderline NSFW video below...