Rihanna On Chris Brown Relationship: 'If It's A Mistake, It's My Mistake'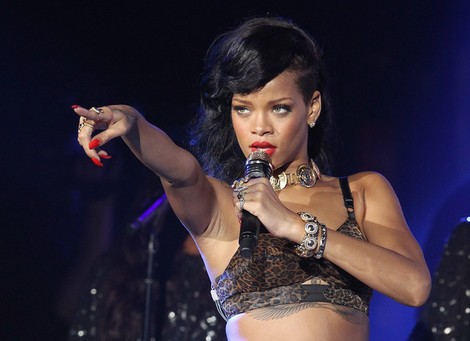 Rihanna can't get through an interview without talking about Chris Brown nowadays, and that was the case when she sat down with Rolling Stone a week before her Grammy performance - and the four year anniversary of his attack. 
In 2009, Chris Brown assaulted Rihanna prior to the Grammys and left her bruised and bloodied. The two began to see one another again last year, which has led to an outcry against her for taking him back.
Rihanna is adamant that she wasn't going to let outside sources change her thoughts on reconciliation with Brown, "I wasn't going to let anybody's opinion get in the way of that. Even if it's a mistake, it's my mistake. After being tormented for so many years, being angry and dark, I'd rather just live my truth and take the backlash. I can handle it."
However, the singer says the backlash usually isn't accurate. "When you add up the pieces from the outside, it's not the cutest puzzle in the world. You see us walking somewhere, driving somewhere, in the studio, in the club, and you think you know. But it's different now. We don't have those types of arguments anymore. We talk about s--t. We value each other. We know exactly what we have now, and we don't want to lose that."
That said, she claims that she won't put up with another physical altercation: "He doesn't have the luxury of f---ing up again. That's just not an option. I can't say that nothing else will ever go wrong. But I'm pretty solid in the knowing that he's disgusted by that. And I wouldn't have gone this far if I ever thought that was a possibility."
Rihanna's full interview will be in this month's Rolling Stone, on newsstands Friday.