Rihanna Mocks Instagram For Banning Her Topless Photos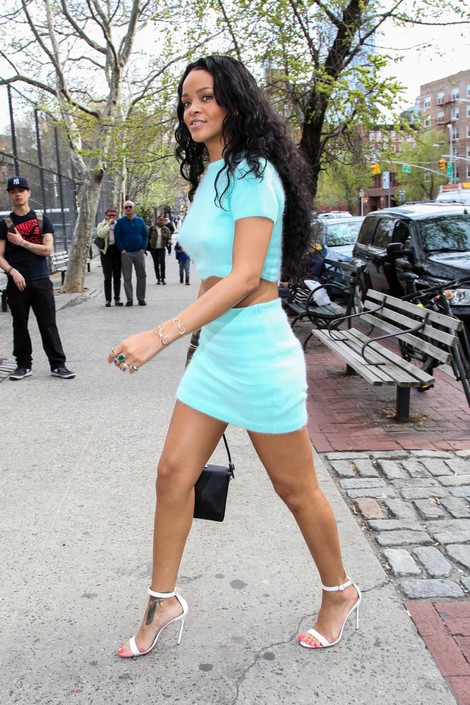 Rihanna didn't go quietly when Instagram told her to remove her topless magazine photos.
The social media website told the singer to take down a photo of her Lui Magazine cover, which features Rihanna completely topless. Instagram has policies against adult material, but Rihanna was still angered by the request.
The singer began posting fan's reactions to the removal, including an edited photo of Rihanna completely covered up with the caption, "Rih's next magazine cover if it was up to Instagram."
Rihanna also shared paintings of her cover - we're guessing nudity in art is acceptable by Instagram. The movement hijacked iHeartRadio's Instagram Award, which is based on "votes" determined by photos with the hashtag #iHeartRihanna. The nude art and fans bashing Instagram's decision were given the hashtag.
Rihanna isn't the first provocative singer to be slapped on the wrist by Instagram. Madonna ran afoul of the site last year and shared the letter she received with her fans.