Rihanna 'Loves' Having Chris Brown & Drake Fight Over Her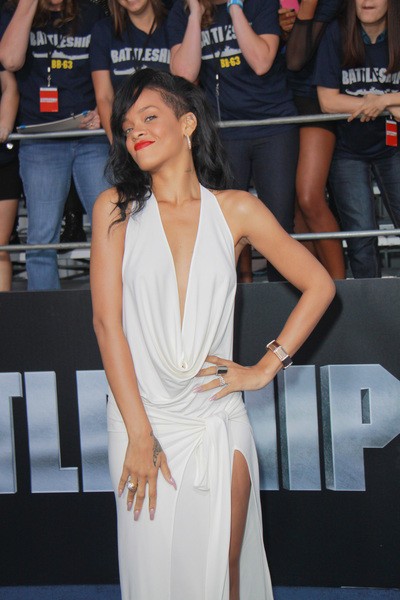 What girl doesn't like having two men compete for her affections? Rihanna doesn't seem to mind. Early Thursday morning Chris Brown and Drake's entourages got into a brawl at a nightclub in New York City, and the fight was allegedly over the Barbadian beauty.
A source told Us Weekly, she "loves this." The source added, "Men fighting over her? Are you kidding? Of course. [She] loves the drama."
Rihanna dated Brown before he famously beat her following the 2009 Grammy Awards, and rumors have been swirling that she has been secretly hooking up with him for the past year. She has also been romantically linked to Drake.
The source claims Rihanna "laughed" when she heard about the fight, and she's not taking sides - she wants to remain friends with both of them.
An observer at the nightclub claims the R&B stars never got in each other's faces - rather it was their entourages who were involved in the melee.