Rihanna & Katy Perry Playfully Tweet Each Other - Are They BFFs Again?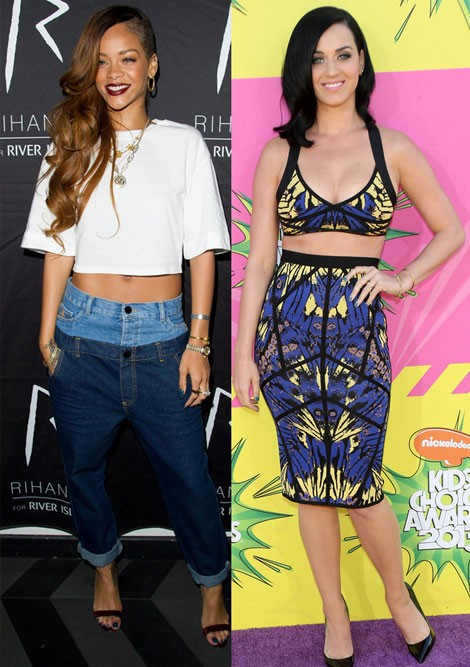 Former besties Katy Perry and Rihanna apparently are on friendly terms again. Perry reportedly cooled her friendship with the Barbadian beauty a few months ago after Rihanna reconciled with her abusive ex-boyfriend Chris Brown.

But Katy recently tweeted Rihanna and joked about missing her friend while she was in Los Angeles. Katy wrote: Ermm...I was in LA Saturday night...Should I be proud or offended I wasn't invited @rihanna #WHOISTHISDOPPLEGANGER."

Rihanna tweeted back: "@katyperry erm I wasn't! Lol! #miaminights howeverrrrr....I'll still let you spank me!"

The famous duo then set a date to get together. Katy said she'd make it up to her at Barclays "or more like let you make it up to me...Hehehe @rihanna."
Meanwhile, Rihanna just trumped Perry on the music scene. She recently became the first artist in the 20-year history of Billboard's Pop Songs chart to earn 10 number-one singles. Katy previously held the record with nine.