Rihanna & Kate Moss Strip Down For Racy New V Magazine Photo Shoot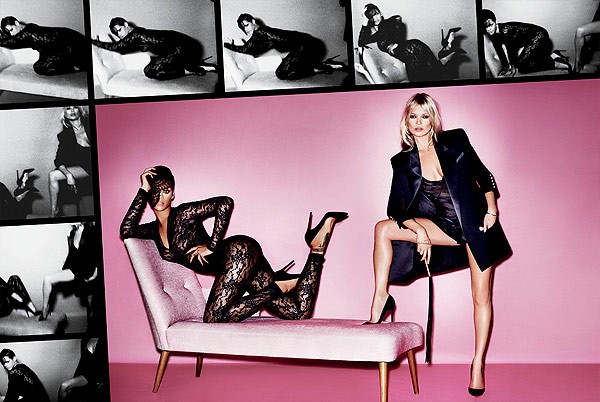 "I was so bummed [over deleting them] because I thought they were so sick," she adds. "It goes to show how badly people wanted this cover. I guess it was as big a deal to them as it was to me!"

Moss's daughter Lila Grace is credited with getting the two stars together.

"I was a fan," Moss says of Rihanna, "but what really started it was my daughter and her friends running round the house singing all the words to her songs."

By chance the two women ended up sitting next to each other at the 2009 Met Gala and immediately hit it off.

Kate asked Rihanna if she could take a picture of the two of them together for her daughter; but it was Rihanna who was taken aback.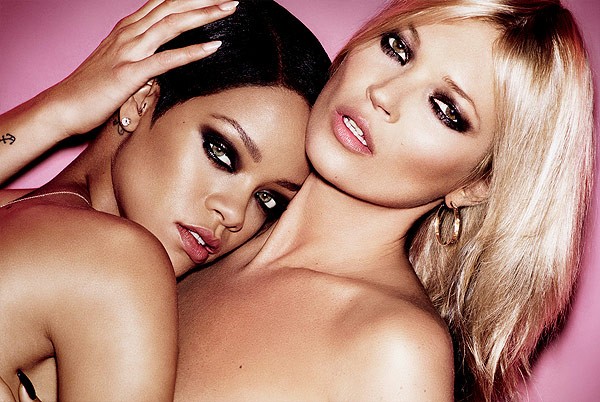 "I was, like, Are you f***ing kidding me?" Rihanna explains. "I was so starstruck. I'm not going to lie."

The two met again at another fashion event in London, where they were spotted by Testino, who brought up the idea of a shoot with Rihanna. Moss overheard and said she wanted in on it.

"Kate overheard us talking and she said, 'I want to do it with you!' Rihanna explains. "Again, I was like, Are you f***ing kidding me?

"I was dying on the inside. All my fantasies were coming true all at once: Mario, V, Kate Moss. I was like, This is an amazing threesome!"

See more of Rihanna and Kate Moss in the Spring 2013 issue of V magazine and at V magazine.com.