Rihanna Is Smoking Hot In Terry Richardson Outtakes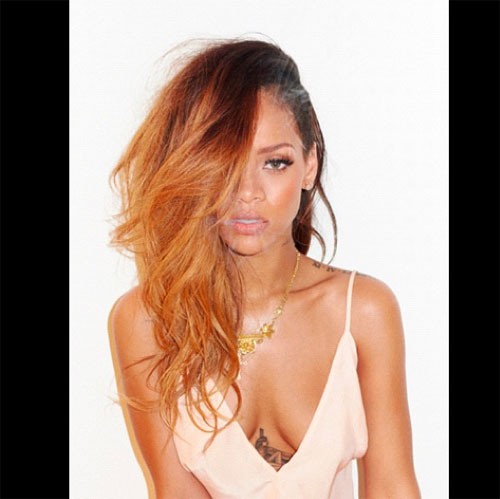 It's no secret that Rihanna has a penchant for marijuana. She has routinely been spotted wearing clothing featuring a pot leaf, and the cover artwork for her single, "Diamonds" was an image of her hands holding a rolling paper filled with diamonds, made to looke like she's rolling a joint.
On Monday she posted photos of herself smoking what appears to be a blunt.  She shared the pictures taken by photographer Terry Richardson on Instagram. In several shots the scantily clad pop star wears a white bodysuit, and in others she appears more business-like in a leather jacket and pencil skirt.
Rihanna also revealed a brand new tattoo of an Egyptian queen under her left armpit. She has the goddess Isis underneath her breasts.
The singer has been called out for setting a bad example for young fans by posing for provocative pictures and posting them online. Thus far she has seemed unfazed by the criticism.
Check out the provocative shots...