Rihanna Is Only Comfortable In Her Underwear

"Nothing I wear is comfortable besides my underwear. The shoes, the clothes are pretty uncomfortable."
Rihanna
sacrifices coziness for her outrageous style.
Rihanna was praised for her "courage and honesty" as she was named Glamour magazine's "Woman of the Year" in New York last night.
It has been confirmed that Rihanna and ex-beau
Chris Brown
are scheduled to premiere new music videos for their new singles on November 13. Rihanna will premiere her video for her song "Russian Roulette" while Chris will premiere his new video for his song "Crawl."
Check out some of Rihanna's more "uncomfortable" outfits:
- Click pic for next page -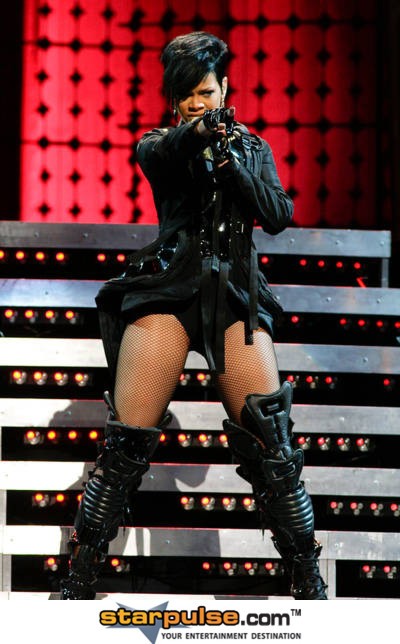 Image © PR Photos