Rihanna Is A Topless Bride On Instagram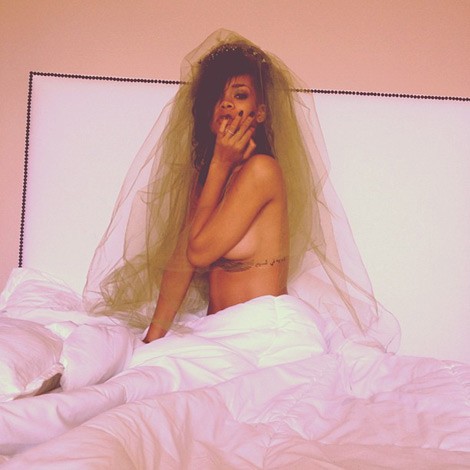 Rihanna looks like she may have partied too hard at her Halloween party in an Instagram photo she posted recently.
The Barbadian beauty appears in only a wedding veil and blankets, with her arm keeping her modesty. The photo also offers another view of her new chest tattoo.
We certainly like her outfit more than the costume her ex-maybe-current-again-boyfriend Chris Brown had on. He and his crew wore terrorist garb when they hit the town and attending Rihanna's bash.
What do you think of Rihanna's look?