Rihanna Is A Show Stopper In Louboutin Thigh-High Leather Boots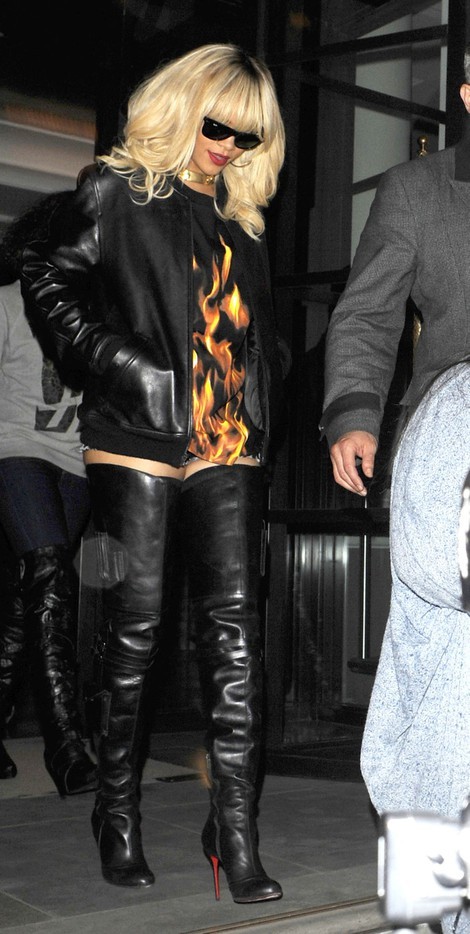 We spotted Rihanna leaving her hotel in London before jumping on the subway to see Drake in concert. The singer wore Christian Louboutin thigh-high boots, a leather jacket and a shirt with flames on it.
Rumors have been swirling this week that the pop star is dating Demi Moore's ex Ashton Kutcher. The odd couple met at a party in Los Angeles in December. Neither star has commented on the gossip.
Rihanna recently collaborated with Coldplay on the single "Princess of China." In the upcoming music video she appears dressed as a geisha.
Check out more pics of the singer in her fabulous boots...