Rihanna Has 'Very Private Reasons' For Dating Chris Brown Again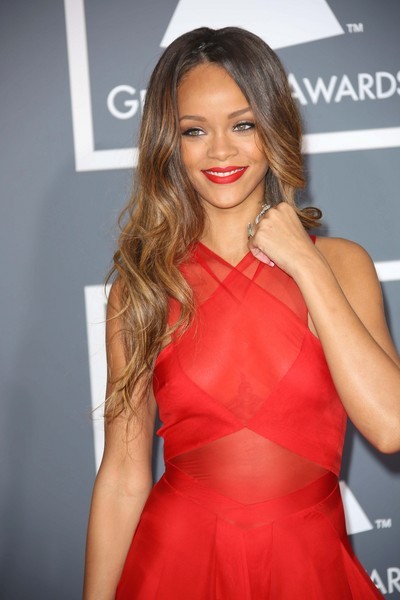 Rihanna isn't apologizing for her rekindled relationship with Chris Brown. In fact, she recently told Britain's Elle magazine she's grateful for the "fresh start."

The couple broke up in 2009 after Brown beat her up the night before the Grammy Awards. They reconciled in 2012 and spent Christmas, New Year's Eve, and Rihanna's 25th birthday together in Hawaii. The pair also sat next to each other at the 2013 Grammy Awards.

Despite the past drama, Rihanna says their relationship is serious. She explained: "We got a fresh start and I'm thankful for that... Right now that's what we want, a great friendship that's unbreakable. Now that we're adults we can do this right."
 
Addressing the controversy surrounding her decision to take Brown back after what he did to her four years ago, Rihanna adds, "I have my own reasons, very, very private reasons. Very personal... (but the) bottom line is I know him. I had a lot to think about and I had a lot of time to think about it. I was trying to do this for myself. You don't have that feeling with everybody so when you have it you don't want to let go of it. I would definitely say that he is the one I have that kind of relationship with."

The Barbadian beauty also told the magazine she definitely wants to start a family someday.