Rihanna Goes Topless & Wears A Thong In Hot Bikini Photos Shared On Instagram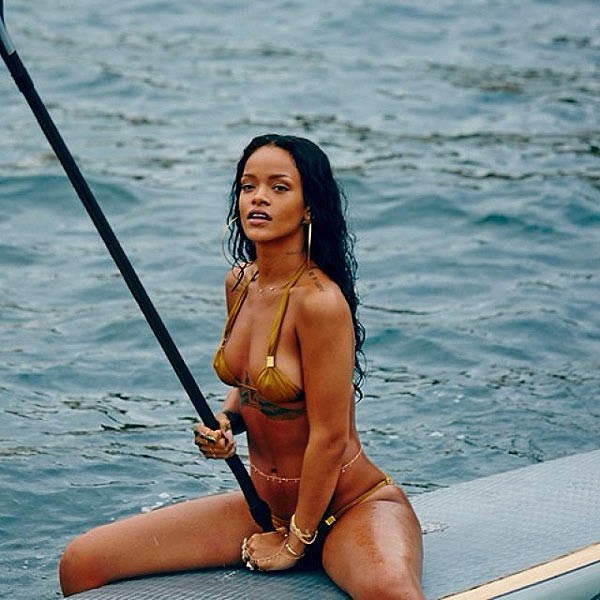 Rihanna's been busy on her Instagram page over the last couple of days, posting several sexy photos of herself topless and in a bikini.

The 25-year-old singer, currently in Brazil, spent time with pal Jennifer Rosales on her vacay, and shared nearly a dozen photos of herself from the trip.

She spent time aboard a yacht, where she posed sans top and looking out over the ocean and doing some paddleboarding. In one of the photos, taken just after sunset, she's seen smoking a blunt while paddling along.

Over the weekend, Rihanna also posted a few images in a one-piece suit by a waterfall, showing her backside in a thong.