Rihanna Goes Reptilian In Racy New Instagram Photos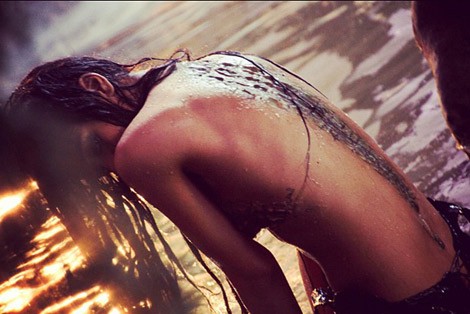 Rihanna doesn't shy away from showing off her body. The singer posted nearly nude promo photos on instagram over the weekend in which she's covered with alligator-style paint.
The pics are from a photo shoot she did for her new single, "Where Have You Been?" They show her topless wearing tight leather pants. Green paint covers her breasts in reptilian-like scales.  Similar scales are on her back.
Rihanna recently unfollowed ex-boyfriend Chris Brown on Twitter after posted a link to one of his songs that appears to have lyrics referencing her - in a nasty way.
She is performing on the season finale of "American Idol," and after posting these sizzling photos we can't wait to see what she'll be doing in front of the audience next week.