Rihanna Goes 'Nude' For Her Latest Fragrance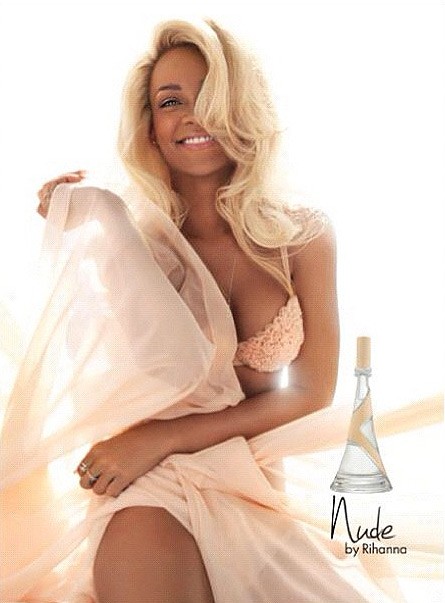 Never one to shy away from any controversy, Rihanna has a brand new fragrance coming out and she's named it "Nude."

The "We Found Love" singer posted an image promoting the new scent on her twitter page on Friday night with the message, "Here is my new add for a brand new fragrance #NUDE !!! Make sure you smell sexy, especially naked, this fall!!!"

The new perfume is the singer's third -- in 2010 she released "Reb'l Fleur", followed by "Rebelle" earlier this year. She's said in the past that she also wants to make a men's fragrance, but that hasn't happened yet.

"I want dudes to smell like [when] you wake up, you know that smell…their cologne is a little bit old…" she told Access Hollywood earlier this year; "...you spray it on their jackets and take it with you just to keep them there, that it smells cozy and it smells sexy."

Rihanna also announced via her social media, this time on her Facebook page, that she'll be performing during this year's Victoria's Secret Fashion Show. The show airs on CBS on Tuesday, December 4 at 9pm. Justin Bieber and Bruno Mars will also perform.

Speaking of Facebook, The singer has passed Eminem on the social media platform with 61,617,468 'likes' to the rapper's 61,269,210.