Rihanna Gives $25,000 To LAPD After Breaking Phone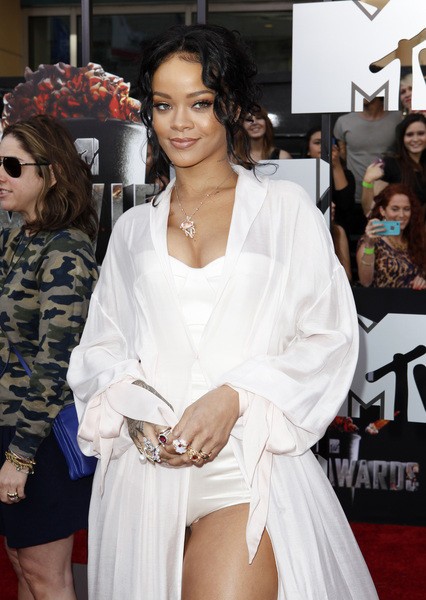 Rihanna has gone above and beyond to apologize to the LAPD after breaking the Commission President's phone.
The beautiful singer was enjoying the Los Angeles Clippers and Oklahoma City Thunder playoff game last Friday while sitting next to L.A. Police Commission President Steve Soboroff. Of course, at some point the two had to take a selfie – and that's when Rihanna dropped his phone, cracking the screen.
Watch @takepartlive @pivot_tv 10pET. News re: @rihanna selfie phone 4 @LAPoliceFdtn. Bid now: http://t.co/ShUgpNXm6F pic.twitter.com/Wilw2TbIDf

— Steve Soboroff (@SteveSoboroff) May 13, 2014
Rihanna could have easily bought him a new phone for a few hundred bucks, but instead she made a stunning move. She made a $25,000 donation to the Los Angeles Police Foundation and signed the phone "Sorry! I ♥ LAPD. Rihanna" for an auction benefitting the same fund. The auction's bids are now up over $10,000 on eBay.
The Los Angeles Police Foundation will be putting the money towards their Cadet program and the Memorial Foundation to support families of fallen officers.