Rihanna Gets Two Wax Figures At The Madame Tussauds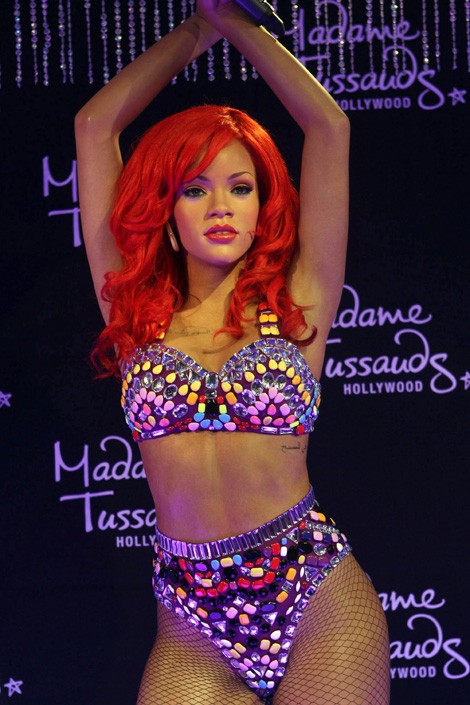 A showstopper indeed, Rihanna's gone waxing again, not just arms & legs but full body, that's right, Rihanna get two more wax figures of herself at the Madame Tussauds wax museum, memorializing her in time. Out of the two, one figure offers something Rihanna might want in real life; a six pack abs.
Designated to be placed at the museum in Hollywood, the figure with six pack abs is inspired out of her last year the 'Loud' tour, the 7th highest grossing tour of 2011. Clad in beaded bra & panties with a reddish wig paired with pink boots, the figure is seen standing with her hands crossed above her head with a microphone, the wax figures bear a strikingly life-like resemblance & have been designed by Adam Selman & Tom Binns.
The second figure scheduled to be placed at the Venetian, 'Sin City' Las Vegas unveils Rihanna donning a translucent sheer, white seamed one legged bodysuit with white high heeled laced boots & a short flame red hair to go with pink lipstick & eye shadow. This figure was inspired by her 'Last Girl on Earth' tour of 2010.