Rihanna Forced To Scrap Second Show Of World Tour After A Rocking Start In Buffalo
Unfortunately for Rihanna, she won't be seeing any dollar signs on Sunday night -- her show at Boston's TD garden has been postponed because of a bout with laryngitis.

"The Rihanna Diamonds World Tour previously scheduled for this evening in Boston has been postponed," reads a message on the venue's website. "Unfortunately, following her sold out concert on Friday Rihanna has contracted laryngitis and per doctor's instruction is unable to perform this evening.

"Boston fans are instructed to retain their tickets pending rescheduling show date information."
The singer took to her twitter to post her thoughts.

"I hate disappointing people that never ever let me down!! I'm so embarrassed about this! Thank you for your prayers and well wishes! #DWT" she wrote. "#BOSTON this is the hardest thing for me to deal with! I feel like we've been waiting on this day forever, and I'm hurt that I let you down"
Her next chance to ca$h in in Tuesday night in Baltimore, Maryland.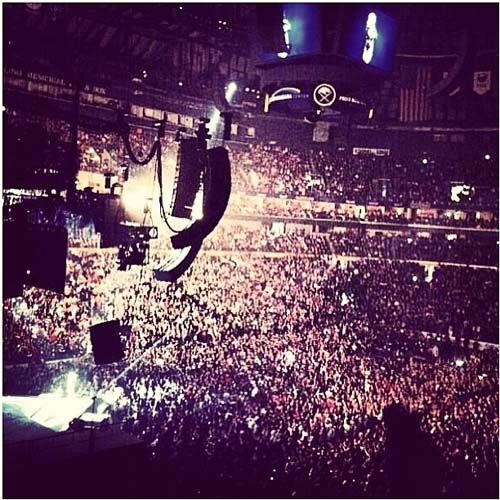 Earlier in the week Ryan Seacrest announced on his radio show that Rihanna is planning a year-long break from music after her tour wraps up in Helsinki, Finland, in July.

"[Rihanna's] been in this go mode for a while," Seacrest said. "Seven hit records in seven years. Sold-out tours, but sources say after this tour wraps, she plans to take up to a year off to unwind."
Wednesday the singer posted a hot shot of her derriere in a thong on Instagram. "Gotcha b*tch tip toeing on my marble flo'!!! Sick *ss custom Prada boots! Miuccia you RULE!!! Thank you," she wrote.