Rihanna Finds Pleasure In Pain, Enjoys Getting A Brazilian Bikini Wax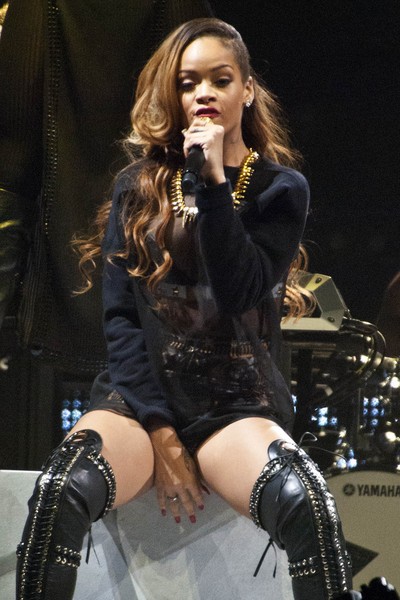 Rihanna, who once sang that chains and whips excite her, is living up to her image of being a sadomasachist - the singer likes one of the most painful beauty procedures a woman undergoes.
Most ladies would rather pull out their teeth than get a Brazilian wax on their private parts, but the Barbadian beauty loves to get them because of the pain.
The pop star reportedly refuses to apply any pain numbing cream before having the intimate hair removal treatment, claiming the hot wax procedure is pleasurable.
An insider from a waxing establishment in Toronto, Canada, told the Daily Star newspaper that Rihanna laughed when an esthetician offered to use a numbing cream. She said, "No way. I love the pain. It feels good to me."
In related news, earlier this week actress Amanda Bynes tweeted - and quickly deleted - "@rihanna Chris Brown beat you because you're not pretty enough."
Rihanna cleverly responded: "Ya see what happens when they cancel Intervention?"