Rihanna Entangled In Online Feud With Singer Teyana Taylor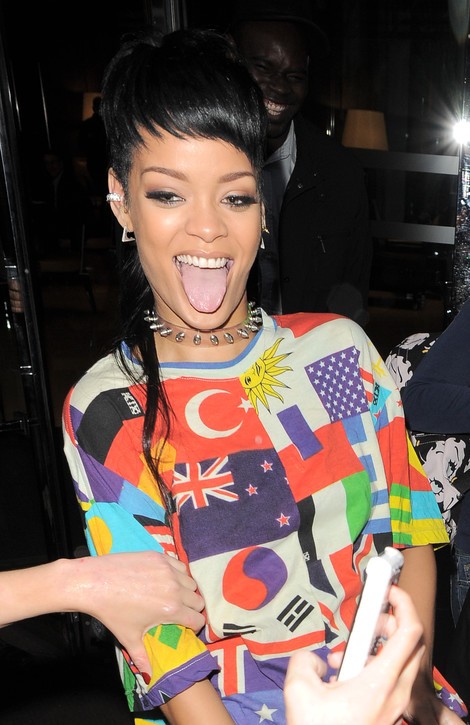 International pop star Rihanna has become embroiled in a vicious online feud with rising singer Teyana Taylor.

The two female rappers began sniping at each other after Rihanna posted a video mocking the 26 year-old singer on her Instagram page.

Taylor, who could be mistaken for Rihanna's doppelganger, recently uploaded a video of herself singing a cover of Anita Baker's Caught Up In The Rapture, and the Barbadian star countered by posting a clip of her male hairstylist, dressed in a wig, performing the same song badly.

The apparent jibe appeared to provoke Taylor, who subsequently sent Rihanna a barrage of angry messages via Twitter, writing, "Don't play wit (with) me Rihanna f**k all this industry s**t, you & I know each other very well. Throwing subs (hints) 4 wat ? U (you) got my # (number), don't show off... Y'all could bully everybody else & get away wit (with) that s**t but that s**t ain't gone work ova (over) here... Petty is petty and shade is shade, b**ch knew what the f*ck she was doing."

Rihanna later changed her Twitter homepage to a shot of an article comparing her estimated $90 million fortune to Taylor's $500,000, and wrote, "I refuse to help your career... you will not get an @ (Twitter mention) from me! Not til you pay me. No more free promo. I refuse."

Both women later deleted their tweets and Rihanna changed her home screen page again. When a fan asked Taylor, "(Why) did you delete ur (your) tweets after cussing Rihanna out for deleting hers?" she replied, "Mom dukes (my mother) asked me to take em down, so I did. But I still mean every single word."