Rihanna Disses Katy Perry And Lady Gaga With 'Generic Pop' Quote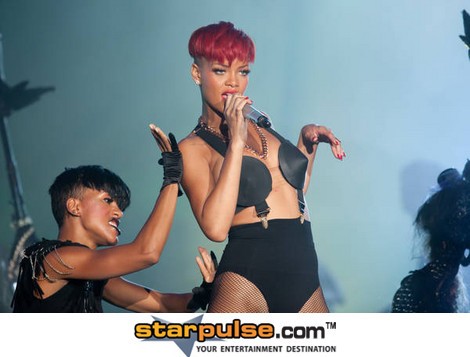 Rihanna has apparently dissed good friend Katy Perry as well as fellow musicians Ke$ha and Lady Gaga. The singer was asked about her new album, Loud, and said that it isn't like Perry's "generic pop."
"Every song was tailored to me. I didn't want the generic pop record that Ke$ha or Lady Gaga or Katy Perry would do. I wanted Rihanna songs only I could do."
It comes as a surprise, considering that Rihanna partied hard with Katy Perry in Las Vegas for the latter's bachelorette party. Then again, perhaps Rihanna coyly put the dig in to get attention for her new album.