Rihanna Denies Rumors Of New Chris Brown Relationship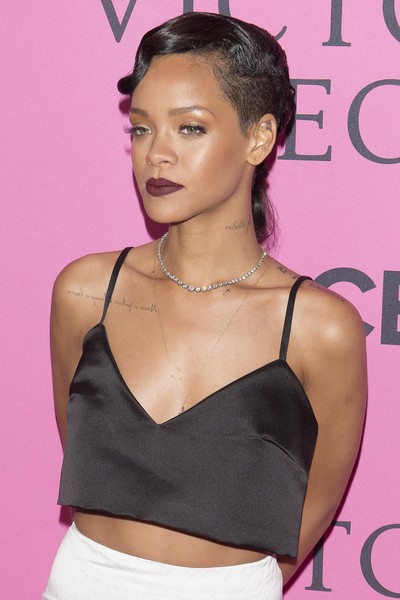 In a recent interview, Rihanna gave a simple answer to the question, "Are you and Chris Brown together?"
"No. Not together."
Rihanna was interviewed by Bravo's Andy Cohen on Facebook on November 8 in preparation for her SNL gig and the release of her new album, Unapologetic. Of course, questions about Brown would come up - especially since he appears on the album in the song Nobodies Business.
She said of the duet, "Basically [it's] the way I look at everything regarding my personal life. Even though you have to witness it, it still is mine. This is mine at this point, and when it gets to my music, I'll give and I'll give, and I just feel like I need to keep a little bit for me that I get to decide."
She also said she wasn't making their relationship as public as it seems: "I am not putting it out there as much as it's just there. I can't run away from that. If I had it my way it would be really nobody's business and it sucks but whatever."
That said, Rihanna is just about down with the "love triangle" talk involving Brown's ex, Karrueche Tran. "It's like ugh, typical. You brush it off. Some things hurt more than others, some things are like serious, this is so messed up because someone is going to read this and believe it. Sometimes they can really make it believable and you can't even get mad at people for believing it. That part sucks but you can't get caught up in that you will die."