Rihanna Compares Photographers To Nazis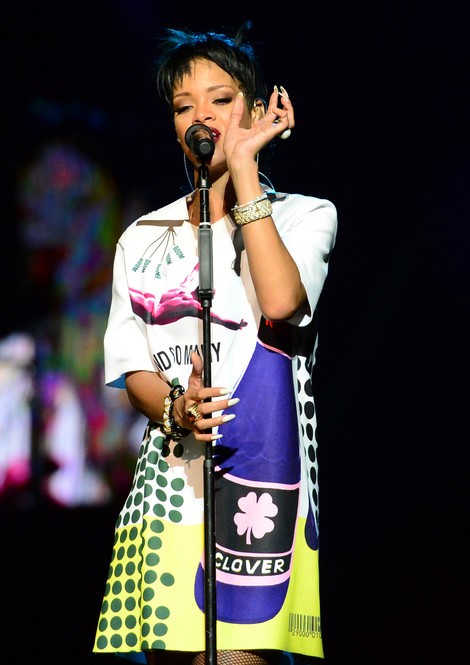 Rihanna has come under fire for comparing the paparazzi in New Zealand to Nazis. She lashed out after she was photographed earlier this week in the window of her hotel room in Auckland with just a towel around her body.
She posted the same image on Instagram on Tuesday with the caption: "I hate these n**gaz more than the Nazi."
Several people were offended by her comments.  One fan wrote: "You hate some people who snap a few photos more than people who killed six million," and another added, "When you're standing in the window in the view of people, don't blame paparazzi for doing their job. Quit being a brat."
Meanwhile, the pop star has moved out of her Los Angeles home after a trespasser was arrested there last week . A group of burglars also tried to break into the singer's home late last month, and in June, a man was caught by her security team climbing onto her roof.
Back in February, a thief accidentally broke into her neighbor's house instead of hers.