Rihanna & Chris Brown Spent Thanksgiving Together In Germany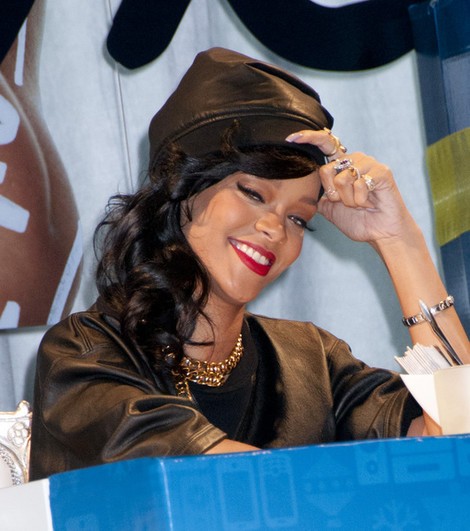 After her whirlwind 777 mini tour, Rihanna flew to Germany to spend Thanksgiving with her ex-boyfriend Chris Brown.
The pop star played seven shows in seven cities to promote her new album "Unapologetic" and completed the tour in New York City on Tuesday. She had played in Berlin, Germany, on Sunday and then flew back to the city to watch Chris Brown perform there on Thursday.
She met Brown at the 02 World Berlin to watch his show and then went to an afterparty with him. They were photographed leaving the bash together.
Rihanna wrote in a series of posts on Twitter, "All alone in my big ole (sic) jet!!! See u soon lover... Happy Thanksgiving everyone... Berlin. Carpe Diem (Brown's world tour)."
The pop star has insisted she is not back with her ex. She recently told Ellen DeGeneres that she's single.
The two broke up in 2009 after he beat her up the night before the Grammy Awards. Brown was  charged with assault and ordered to keep away from the singer. After the order was dropped last year the couple started to work together in music.