Rihanna Celebrates 4/20 With Marijuana Cake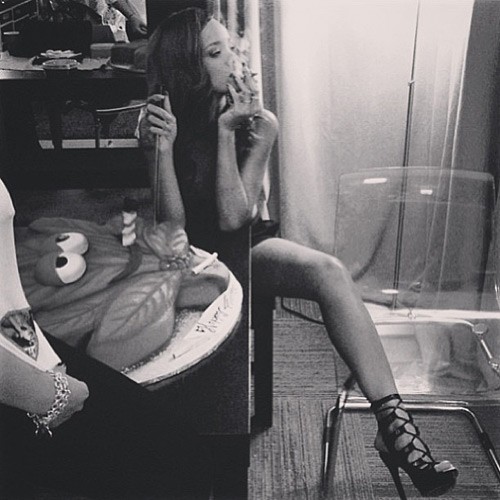 Rihanna enjoyed the yearly 4/20 celebration on Saturday by smoking marijuana and eating a pot-themed cake fans made her.
The singer has made no attempts to hide the fact she enjoys weed, and joined other revelers in enjoying the drug on 4/20 - a date in reference to 4:20 PM, which was adopted as a time to smoke pot in America.
Rihanna was in Florida on 4/20 while on her Diamonds World Tour, but that didn't stop her from uploading a photo to Instagram of herself enjoying the drug. She posted, "#420 it's a celebration bitches!! Thank you to all my ft. Lauderdale and Miami fam that came through #DWT #backstageLife."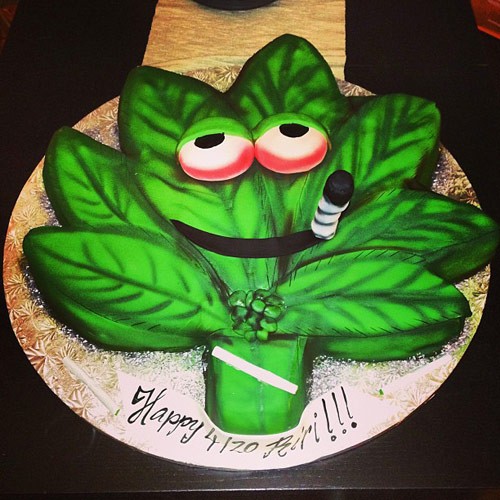 The singer wasn't done there, also sharing a photo of a pot leaf-shaped cake her fans sent backstage. She wrote, "What did I do to deserve the epicness that is my fans??!!! @janiseeaileen gyal you a real top shotta!!!!! Thank you for lighting up my day, no pun intended!! #420Life."